Start at the Off-Grid Fair Augsburg
December 1-2, 2022: Create connections to build factory buildings to produce GEMINI next generation houses around the world in a few years.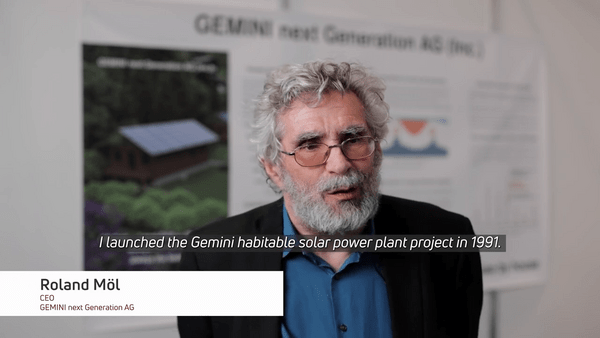 Our video at the booth, somewhere in the nowhere GEMINI next generation houses are installed

Worldwide, more than 700 million people live without an electricity grid. There it starts with small photovoltaic modules to charge the smartphone and have light in the evening. We present the high end: Our GEMINI next generation houses to charge also electric cars and electric tractors for agriculture, as a group of 10 houses even the Tesla Semi.



We are redefining what a house is with the new building standard Climate Protection Superiority House: We will produce houses to this new standard for the first time in 2025. Off-grid no difference, because the grid is only for selling electricity.